Along with our quality products and services, our brand is our most valuable asset. This style guide establishes the rules and guidelines to maintain a consistent identity system to be used throughout all marketing. A well managed visual identity is an important part of strengthening Moss Motors as a brand and will help reach the broader goals of strengthening our reputation and prominence. It also helps our audience to easily identify Moss Motors and feel confident in their decision to purchase from us. This style guide has been carefully crafted to ensure we are properly and authentically representing Moss Motors through all of our collateral to promote brand continuity. Through use of examples, this guide lays the groundwork for future design work for Moss Motors so that all marketing maintains a consistent aesthetic.
---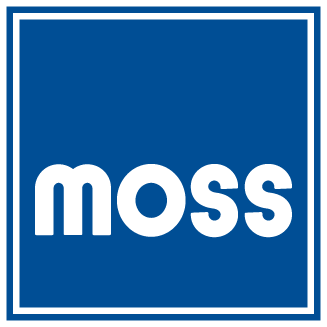 Moss Motors Logo
The Moss Motors logo is referred to as "the Moss Block" and is a vital component of the Moss Motors visual identity.
Logotype
This logotype was created using a custom typeface. It has been converted to outlines, so you do not need this font for reproduction.
Moss Block Sizing & Ratio
When adjusting the size of the logo, make sure it is sized proportionally. The following ratio should be maintained: 1:.9952.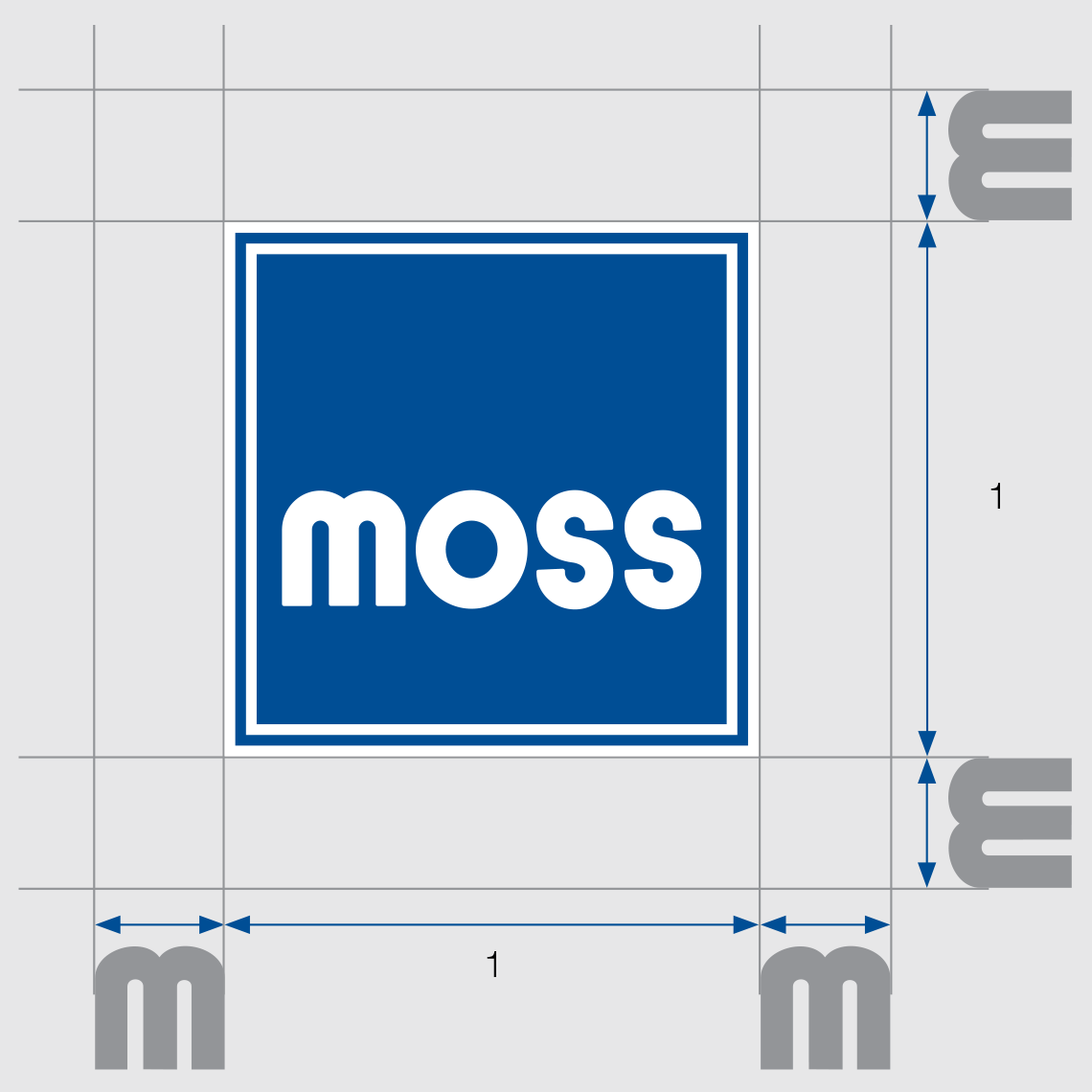 Clear Space
Clear space maintains the Moss Block's integrity. If the minimum clear space is not applied, the logo's impact is compromised. The clear space is determined by the width of the "M" in the Moss Block. Do not allow any graphic elements, such as copy, images, or background patterns, to infringe upon this area.
Minimum Acceptable Size
The Moss Block must always be legible and appear crisp in print, with sharp edges and a high resolution. It is important to consider the limitations of various media when sizing the Moss Block. The minimum acceptable size is 0.5 inches, 3 picas, or 12.7 millimeters in height.
Logo Integrity
In order to preserve consistency with our identity, never attempt to recreate or change the logo.
The proportions and position of the block to the logotype should never be altered. Do not skew, stretch, rotate, or violate clear space.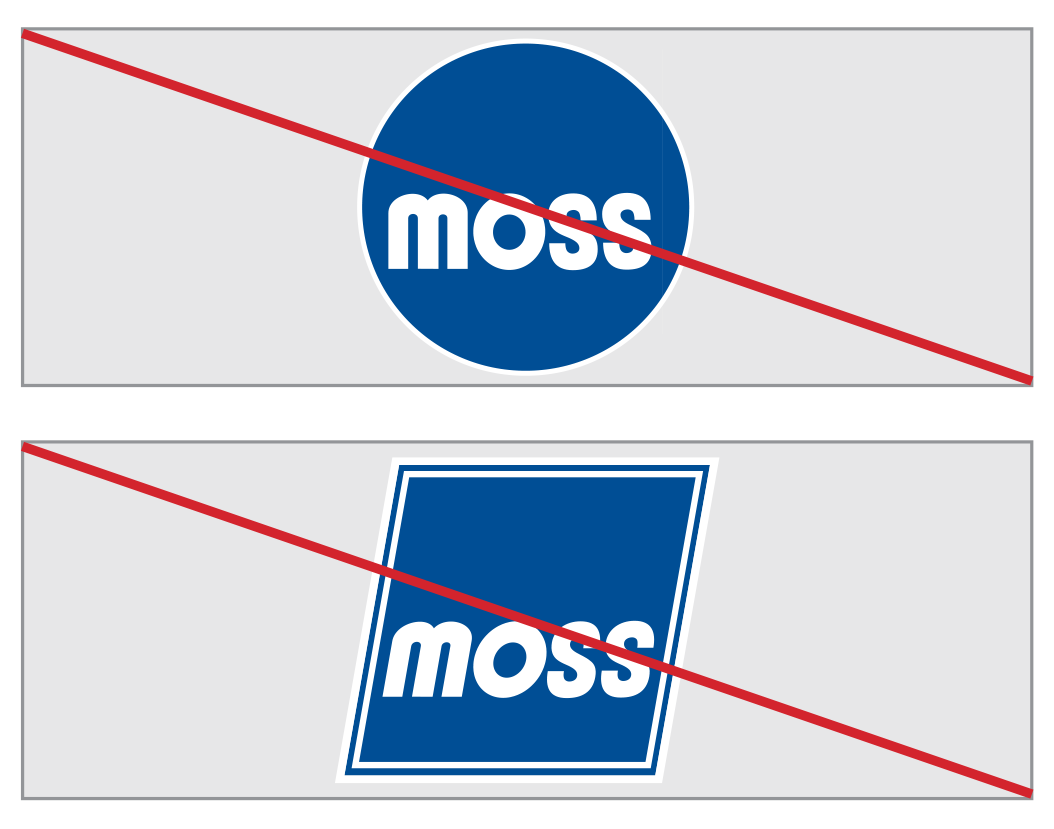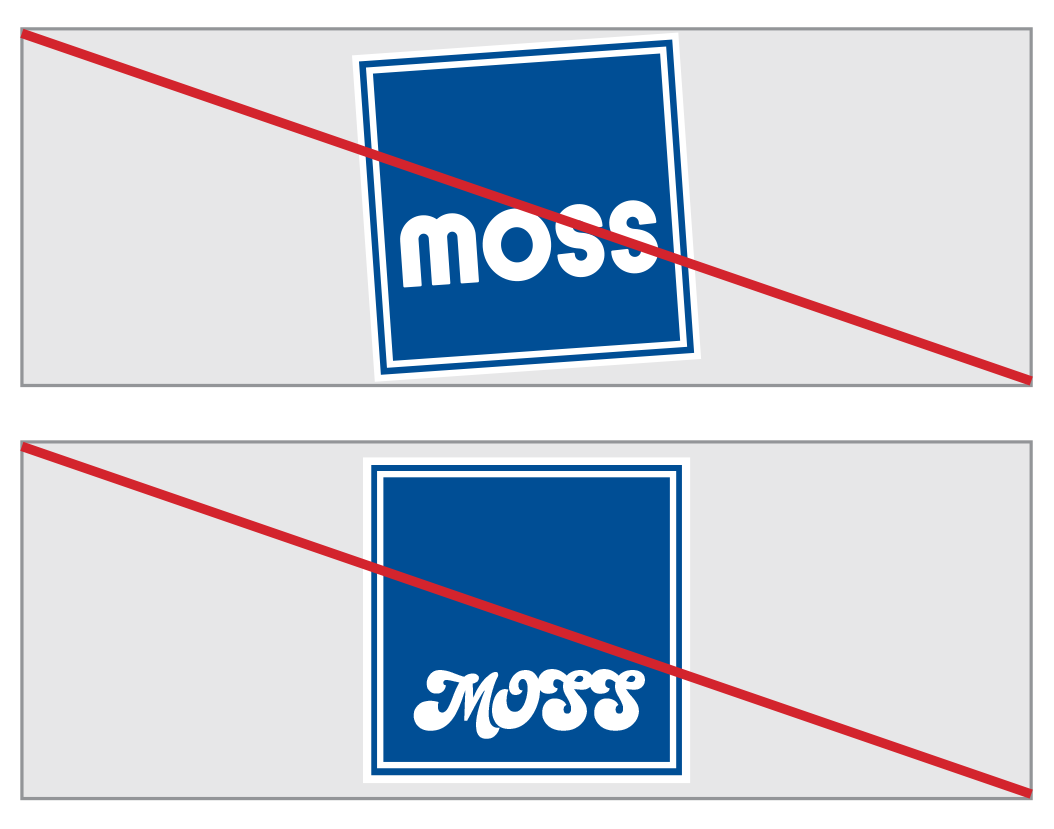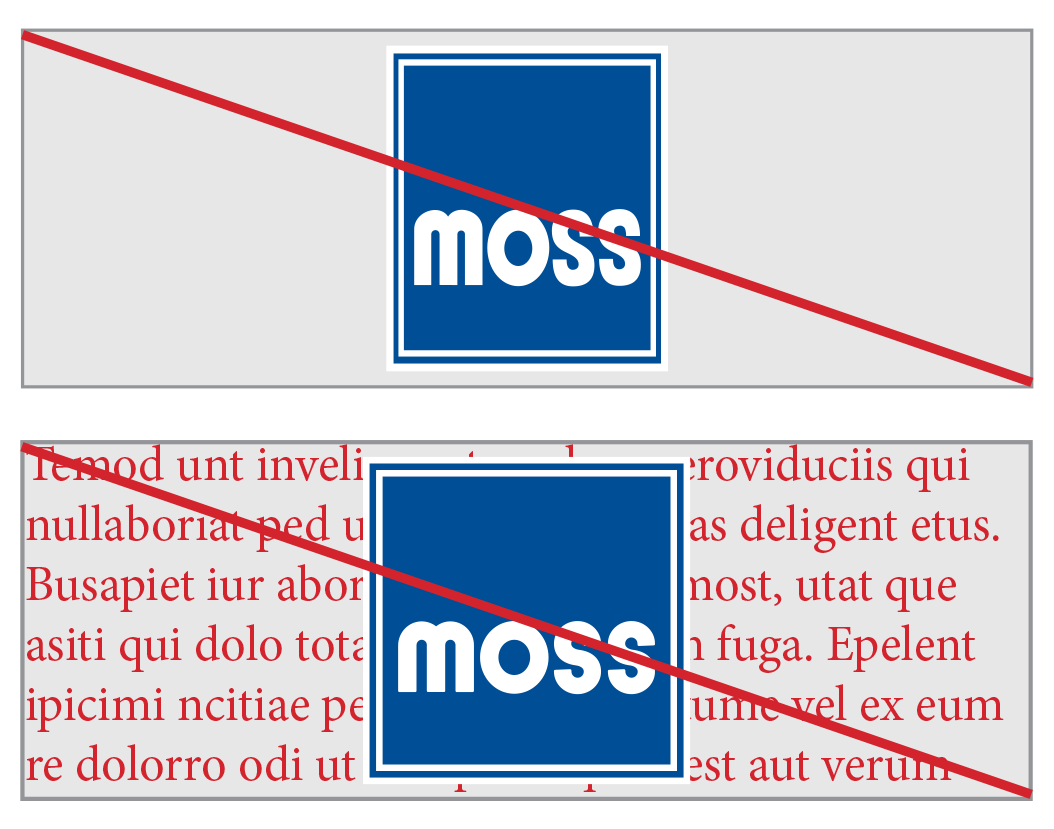 Logo Variations
Depending on the use case, we have some acceptable variations of the Moss logo.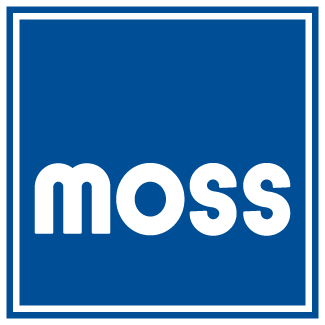 Moss Block 4C
CMYK 100 70 0 15
CMYK 0 0 0 0 [Paper]
This is the primary Moss Block to be used in most print applications, such as catalogs, flyers, and instructions.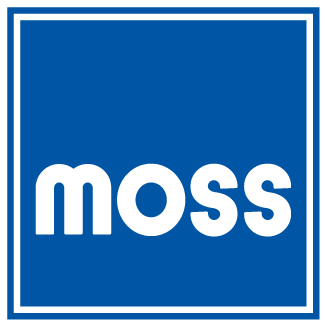 Moss Block 1C Spot
Pantone® Reflex Blue Coated
CMYK 0 0 0 0 [Paper]
This Moss Block is used in applications in which a PANTONE or spot color is required, such as t-shirts, mugs, and other specific collateral.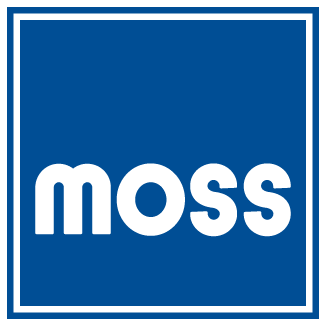 Moss Block RGB
RGB 0 78 150 [#004E95]
RGB 255 255 255 [#FFFFFF]
This Moss Block is used in digital applications only, such as webpages, social media, and video.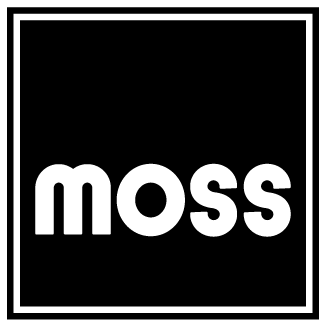 Moss Block Black
CMYK 0 0 0 0 [Paper]
CMYK 0 0 0 100 [Black]
This Moss Block is used in print applications which will be printed in black and white or grayscale, such as catalogs, dealer price lists and specific magazine or event program ads.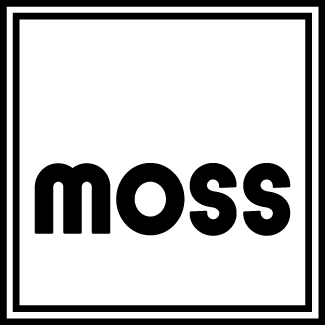 Moss Block Double Line
CMYK 0 0 0 0 [Paper]
CMYK 0 0 0 100 [Black]
This reversed black and white Moss Block is used in print applications which will be printed in black and white or grayscale, but have a textured or dark background and require a contrasting mark.
Web Colors (RGB)
These are the primary and secondary RGB colors used as part of the Moss Motors branding and website.
Print Colors (CMYK)
These are the main CMYK colors used for Moss Motors printed materials.
5 100 90 10
Featured Product Red
100 20 100 10
Interior Green
100 20 0 40
Exterior Teal
42.7 32.2 30.6 42.4
Wheels Grey
35 91 71 30
Performance Maroon
0 3 100 50

Accessories Yellow
Typefaces
These are the primary and secondary fonts used for Moss Motors, for web and print applications.
---

Lato
Primary font for online use. This includes the website and all email communications. A simple, clean font which comes in a limited variety of weights.

Helvetica Neue
Primary font for print use. Helvetica Neue rides the line between classic and modern, conservative and edgy, or even elegant and relaxed. Depending upon the design elements you include around it, it can be any or all of those things. Because of this, it's a perfect fit for the Moss Motors brand. Many variations and weights make it highly versatile.